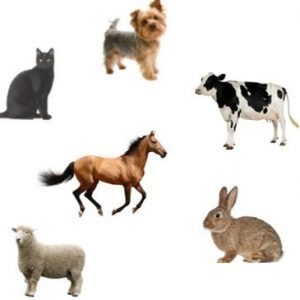 THE EASIEST WAY TO IDENTIFY SPECIES WITHOUT DNA SEQUENCING
The Species Identification by Insertions/Deletions (SPInDel) kit allow the identification of human genetic material on a biological sample, a preliminary step in many investigations.
Moreover, the kit identifies: Cat (Felis catus), Dog (Canis familiaris), Cattle (Bos taurus), Goat (Capra hircus), Pig (Sus scrofa), Horse (Equus caballus), Rabbit (Oryctolagus cuniculus), Sheep (Ovis aries) and Mouse (Mus musculus).
The identification of species with the SPInDel method is achieved by the amplification of six hypervariable regions in mitochondrial ribosomal RNA (rRNA) genes using highly conserved PCR primers.​

Each species is defined by a unique numeric profile of fragment lengths (i.e., a numeric barcode) resulting from the combination of the length of indel-rich regions.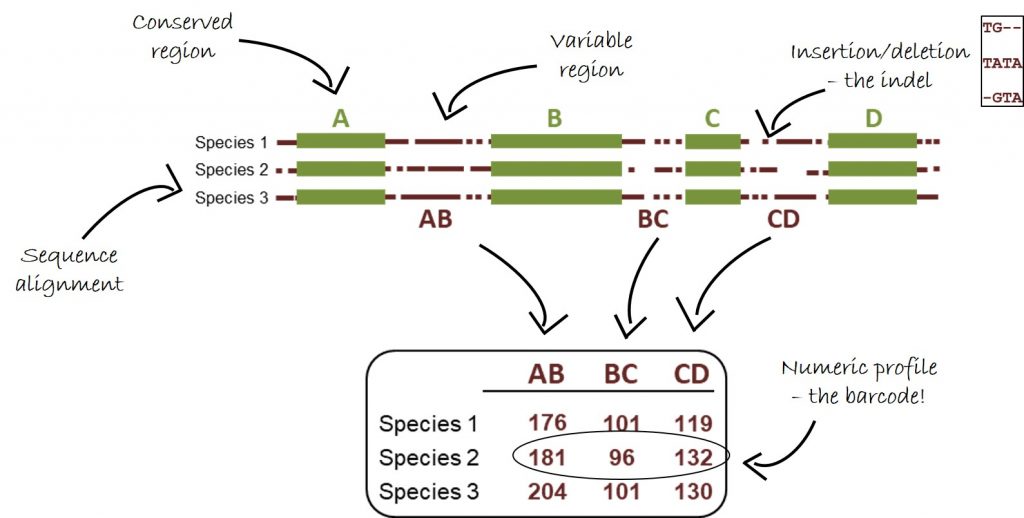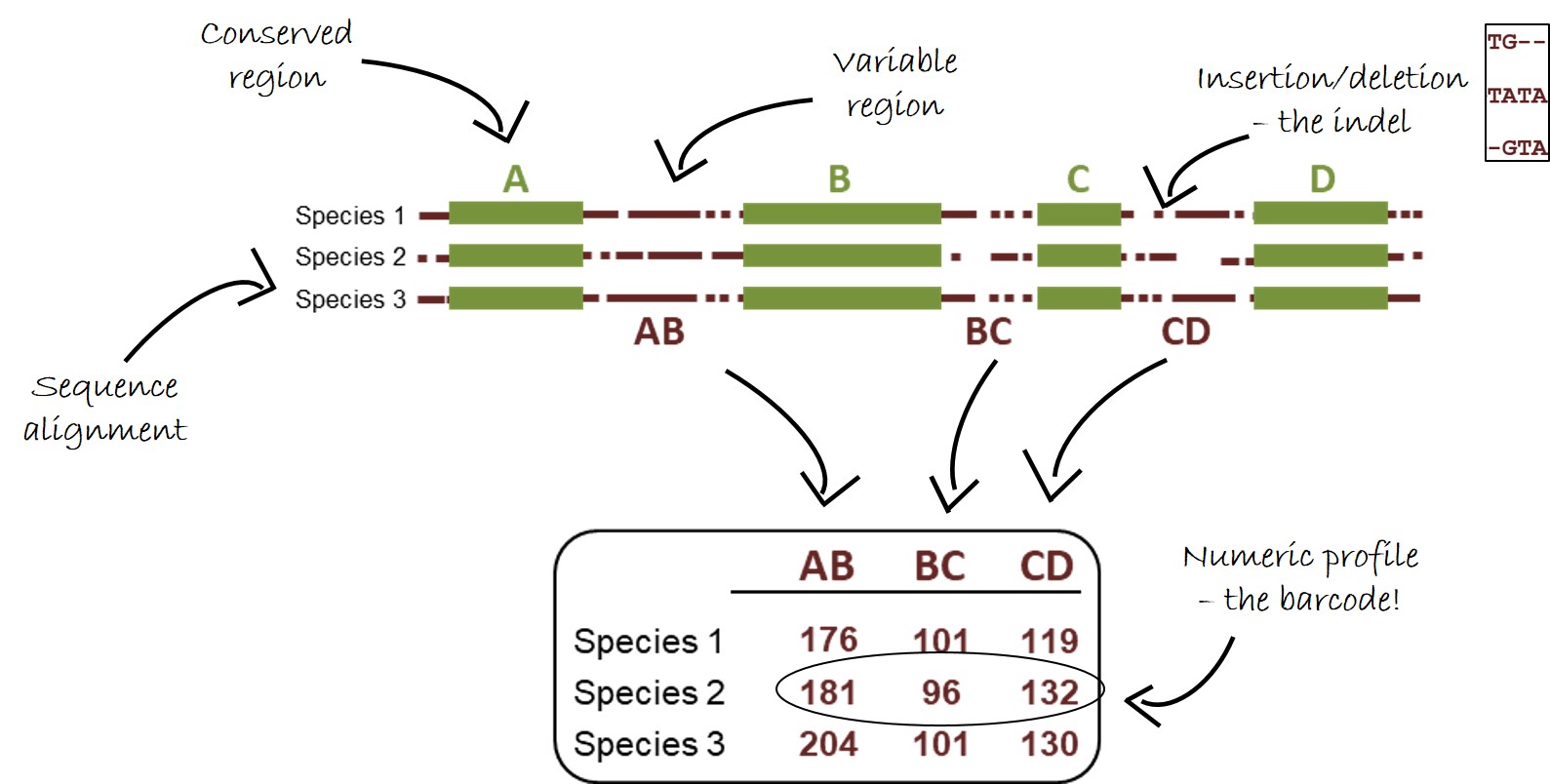 APPROPRIATE FOR LOW-QUANTITY AND/OR DEGRADED DNA SAMPLES
The SPInDel targets the mitochondrial DNA (mtDNA), which is present in many copies per cell, and amplifies short DNA fragments (3 out of 6 loci have less than 200 bp). Therefore, it is appropriate for difficult samples with degraded DNA, where nuclear DNA-based methods fail.
SUITABLE FOR DETECTION OF MIXTURES
The SPInDel assay uses fragments lengths to achieve identifications. Because different species have different fragment lengths, they are easy discriminated in a sample. This feature overcomes one important drawback of DNA sequencing-based methods.​
APPROPRIATE FOR A HIGH THROUGHPUT SAMPLE ANALYSIS
The use of less time-consuming, cost-effective and efficient automated fluorescent DNA detection makes our method suitable for high throughput sample analysis with conventional laboratory equipment.​
INCREASED GENOTYPING EFFICIENCY
The simultaneous amplification of 6 mtDNA regions considerably increases the discriminatory efficiency of the procedure by avoiding the complete absence of results in cases with non-amplified loci – a severe limitation of methods relying on singleplex PCR.
NO NEED FOR DNA SEQUENCING
The SPInDel assay only requires an electrophoresis after PCR. There is no need for DNA sequencing reactions, making our method less time-consuming and expensive.
SUITABLE FOR DETECTION OF A WIDE RANGE OF SPECIES
The design of PCR primers in highly conserved mtDNA regions is particularly useful for a broad range of species detection. Successful discriminations are achieved among several species of mammals, birds and fishes.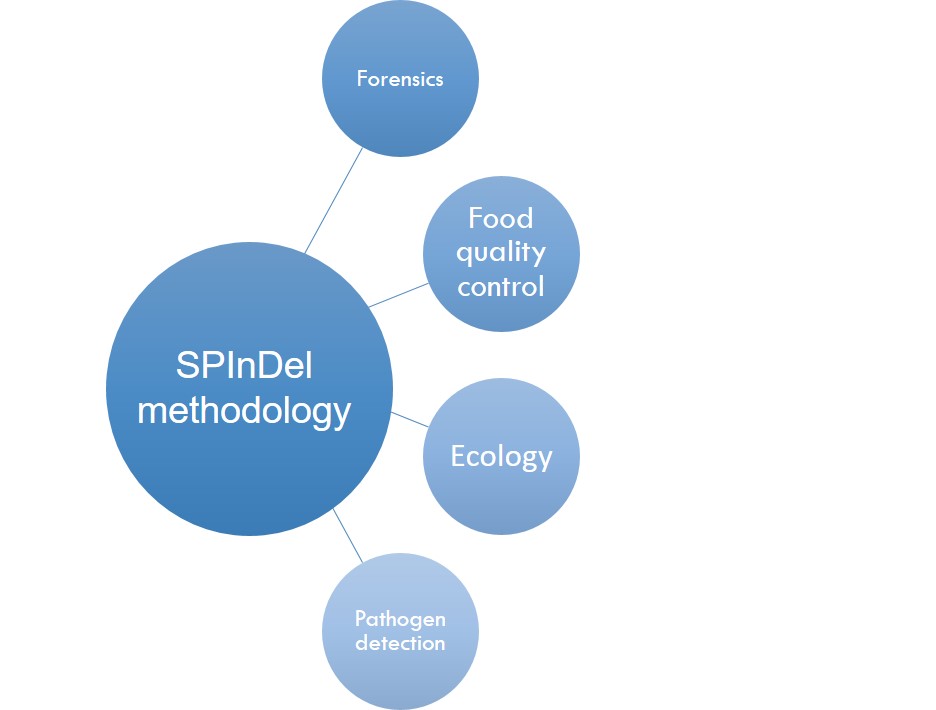 The SPInDel could be used to identify human remains from a mixture of degraded biological materials of animal origin; to the post-mortem analysis of stomach contents or in the resolution of criminal forensic studies where animals and animal/human mixtures are involved.
This technology permits the detection and identification of animal species in highly processed food products, such as canned meat, sausages, milk and dairy products. Therefore, it is very useful to detect cases of fraudulent description of contents on food product labels for human consumption or in the investigation of the composition of food products intended for animal consumption.
The SPInDel is particularly useful in ancient DNA, paleogenetics and ecology studies because it allows the species identification in bones, faeces, hairs or any other biological material.
THE SPINDEL WORKBENCH - TO HELP IN DATA ANALYSES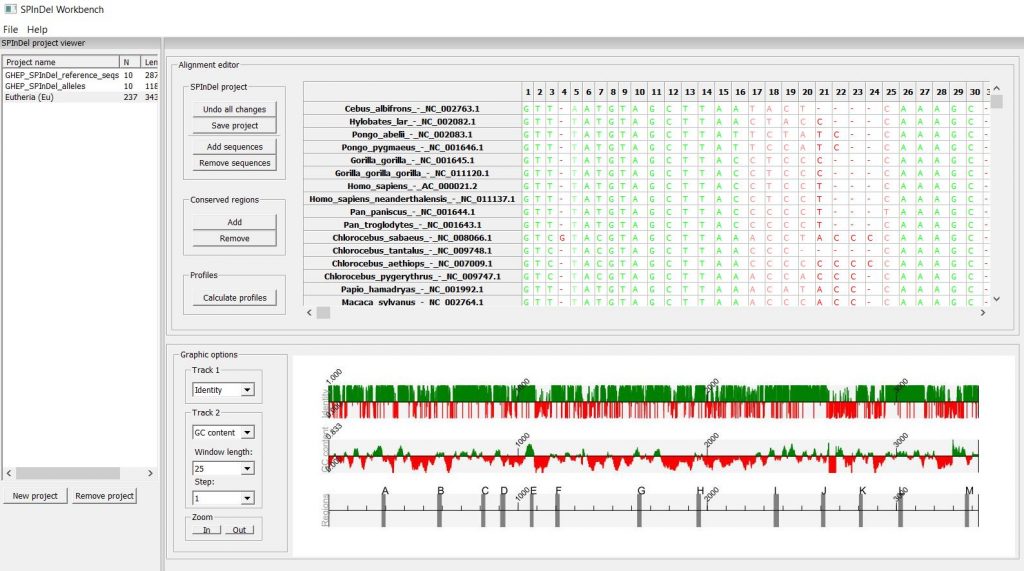 The SPInDel workbench is a computational platform to facilitate the planning and management of SPInDel projects, alignment of nucleotide sequences, visualization and selection of conserved regions, calculation of PCR primers properties, prediction of SPInDel profiles and diverse statistical and phylogenetic analyses. It includes a large dataset comprising nearly 1,800 numeric profiles for the identification of eukaryotic, prokaryotic and viral species.​
Pereira F, van Asch B, Gusmão L.
Process for animal species identification in samples with genetic material based on mitochondrial DNA size variation.
Portuguese patent application nº 103599. Priority Date: 06 November 2006.
WO PCT/IB2007/054509
Pereira F, Carneiro J, Matthiesen R, van Asch B, Pinto N, Gusmão L, Amorim A.
Identification of species by multiplex analysis of variable-length sequences.
Nucleic Acids Research. 2010. 38 (22): e203.
Carneiro J, Pereira F, Amorim A.
SPInDel: a multi-functional workbench for species identification using insertion/deletion variants.
Molecular Ecology Resources. 2012. 12(6):1190-5.
Gonçalves J, Marks CA, Obendorf D, Amorim A, Pereira F.
A multiplex PCR assay for identification of the red fox (Vulpes vulpes) using the mitochondrial ribosomal RNA genes
Conservation Genetics Resources. 2015. 7(1): 45-48. DOI: 10.1007/s12686-014-0343-0
Alves C, Pereira R, Prieto L, Aler M, Amaral C, Arévalo C, Berardi G, Di Rocco F, Caputo M, Carmona CH, Catelli L, Costal HA, Coufalova P, Furfuro S, García O, Gaviria A, Goios A, Gómez JJB, Hernández A, Hernández ECB, Miranda L, Parra D, Pedrosa S, Porto MJA, Rebelo ML, Spirito M, Torres MCV, Amorim A, Pereira F.
Species identification in forensic samples using the SPInDel approach: A GHEP-ISFG inter-laboratory collaborative exercise
Forensic Science International: Genetics. 2017. 28: 219–224. DOI: http://dx.doi.org/10.1016/j.fsigen.2017.03.003
The key to our success is that combination of several years of basic research with dedicated services to public and private agents.
You have the results up to 2 days for most sample types
You get a detailed report with all statistical analyses
We will help you throughout the identification process
You can order a sampling kit to facilitate sample collection
Our team can advise you on the best options for your needs​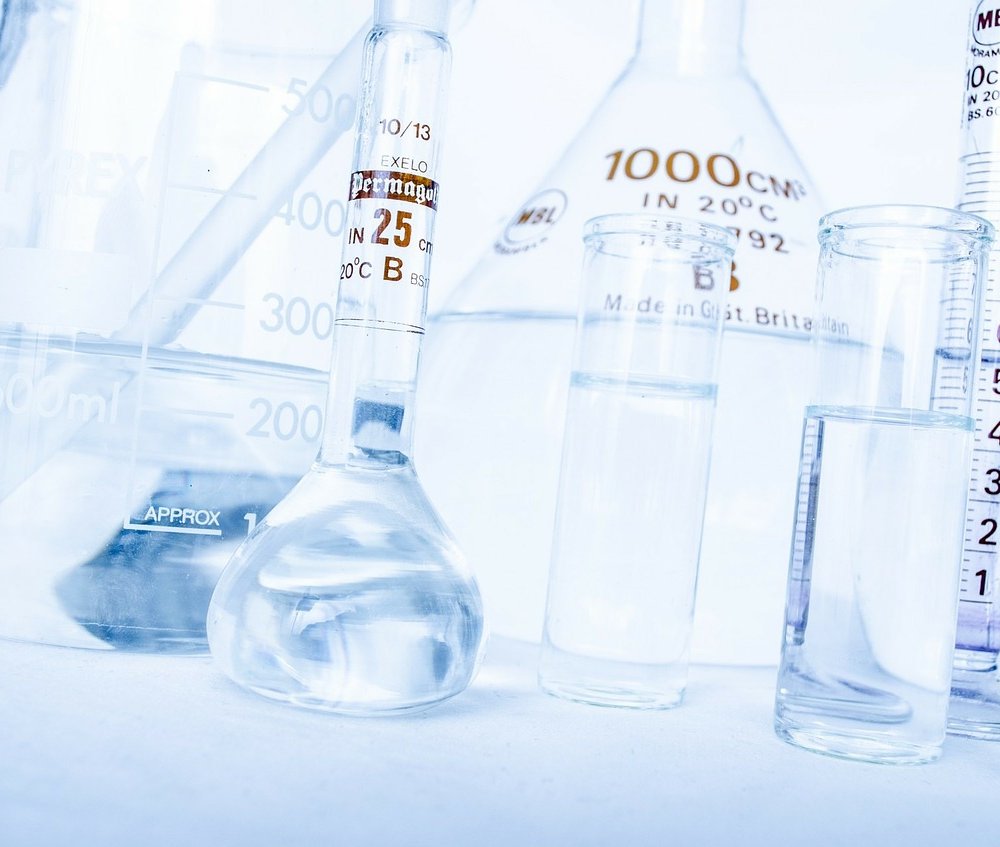 Interested in our product?
Ask for a quote!
Didn't find what you were looking for?
Contact us and we will find the solution.