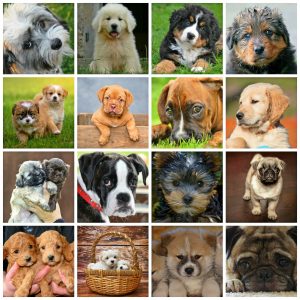 CANINE GENETIC IDENTIFICATION –  GENOTYPING AND PARENTAGE TESTING
The genetic profile of a dog can be useful for breeding, certifying genealogies, parentage confirmation and forensics analyses. Dogs are of increasing importance in forensic caseworks involving accidents, dog attacks or as ''silent witnesses'' of crimes.
We used validated Short Tandem Repeat (STR) analyses to perform accurate individual identifications in all types of samples.
We provide a certificate with the genetic identification of the dog.
OUR IDENTIFICATION SERVICE
CONTACT US FOR INFORMATION ON HOW TO PREPARE THE SAMPLE OR REQUEST OUR SAMPLING KIT. WE GUARANTEE RESULTS ON DIFFERENT SAMPLE TYPES.
WE USE CONVENTIONAL GENOTYPING TECHNIQUES FOR INDIVIDUAL IDENTIFICATION. RECOMMENDATIONS FROM INTERNATIONAL ASSOCIATIONS ARE FOLLOWED IN ALL OUR ANALYSES.
YOU RECEIVE A REPORT DESCRIBING THE GENETIC IDENTIFICATION OF THE DOG OR PARENTAGE RELATIONSHIPS.
The key to our success is the combination of several years of basic research with dedicated services to public and private agents.
You have the results up to 2 days for most sample types
You get a detailed report with all statistical analyses
We will help you throughout the identification process
You can order a sampling kit to facilitate sample collection
Our team can advise you on the best options for your needs​